Lower the latency and improve the performance of your critical cloud workloads.
No hardware or data center presence needed for multi-cloud set-ups.
Reduce costs by using private connectivity with lower egress charges.
Simple and secure cloud to cloud data transfer
For a data-driven enterprise, one cloud is not enough. Adopting a multi or hybrid-cloud strategy reduces over-reliance on a single provider and gives companies the freedom to use the best possible cloud for each workload. But with multi-cloud setup, you also need to think about cloud to cloud connectivity.
Forget about backhauling cloud traffic to a data center and then back to another cloud service provider. Or using unreliable tunnel based network solutions with limited bandwidth and high egress charges over the "public" Internet. The DE-CIX CloudROUTER is a cloud routing service that enables you to route data between clouds on DE-CIX's private carrier-grade platform within a metro region or even within a data center campus.
With available bandwidths from 0.1 to up to 400 Gbps, you can set up direct, secure routing with low latency between clouds like AWS, Google Cloud, IBM Cloud, and Microsoft Azure, as well as with your on-premise data center equipment. Our API and portal allow you to instantly deploy and manage your connections.
Got a hybrid-cloud setup?
If you use a hybrid-cloud setup, you can easily connect your data center resources to your cloud environments. Scale efficiently with our future-proof platform to move data across environments to meet the changing business demands without excess cost or complexity. The DE-CIX CloudROUTER integrates seamlessly with our other services.
DE-CIX CloudROUTER use cases
Manage a direct and private high-performance data exchange between public clouds. Route traffic directly between clouds without a detour – there is no need for any hardware or data center presence – and you can manage all your clouds in the DE-CIX portal or via the DE-CIX API.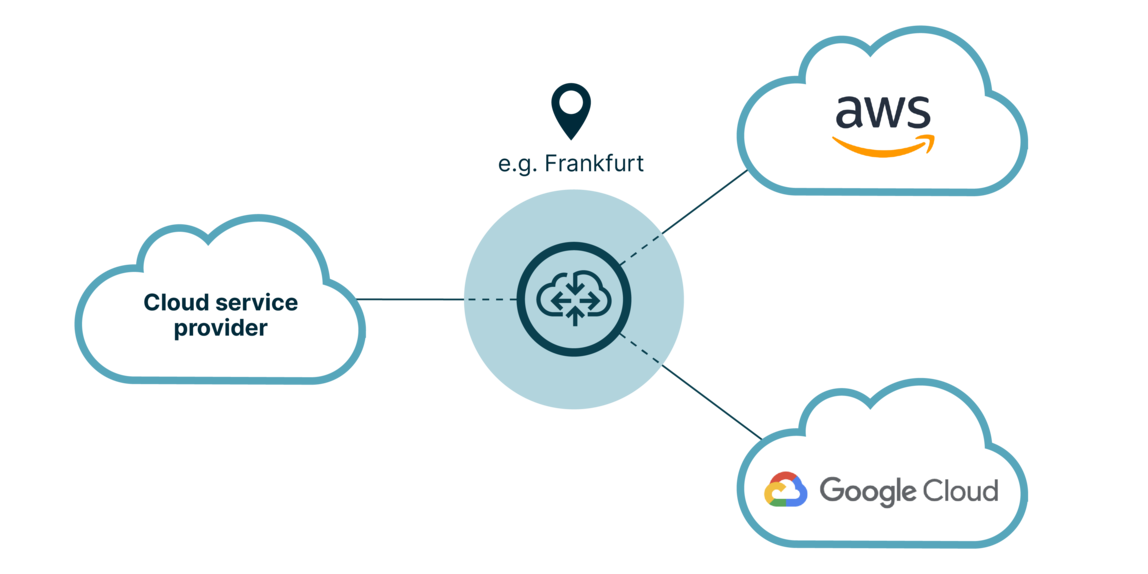 Exchange data between public clouds and your own private resources. Once you have access to DE-CIX, you can establish a private connection between your on-premise infrastructure and the public clouds. And manage the connections in our portal or via the DE-CIX API.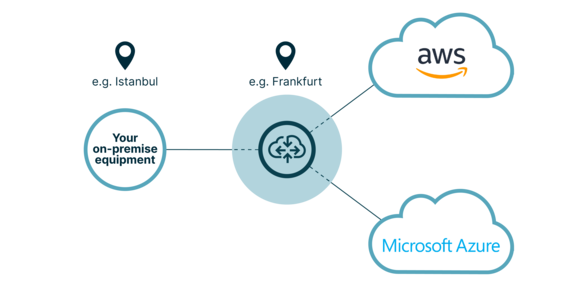 The DE-CIX CloudROUTER offers flexible and high-performance connectivity for your cloud approach. The supported use cases are diverse, ranging from traditional cost reduction and Capex to Opex reallocation to redundancy, backup and migration scenarios, and ensuring application performance by minimizing latency.
Connect to the top cloud service providers